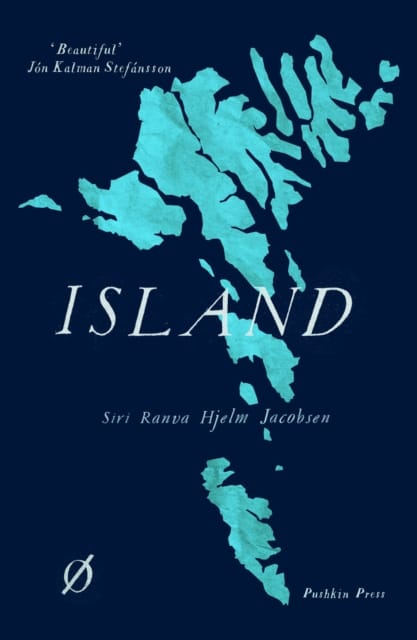 "Island" BY Siri Jacobsen
I selected this book not by having read any UK reviews, but by lucky chance having seen the location and therefore subject matter; The Faroe Islands. I thought I had never read anything based there, and I was certainly not disappointed in this concise novel. My choice was possibly made easier by seeing it was internationally critically acclaimed, rightly so.
It is the history of a family from the Faroes, of five brothers one of which on deciding he was not made to be a fisherman, seeks an education and being unable, by financial restraints, to study to be an Engineer heads to Copenhagen and trains as a teacher. He settles in Denmark, is joined eventually by his fiancee, which is where his daughter and granddaughter are both born, but the family are frequent visitors back to the Islands.
The chapters of the book cover different time periods, from before WW2 onwards. The story mainly told by the granddaughter covers a trip back to the Faroes, and we follow the family as they island hop visiting family; there are lots of uncles and aunts and cousins. The main characters are her Ma, and her father affectionately referred to as the Tarantula, [it is explained], and Marita her grandmother, or Omma; and Fritz her grandfather or Abbe.
The book recounts their trip, but it is the history of Marita and Fritz and his family, and particularly of one of his elder brothers, Ragnar. In a short novel we seem to learn about a lot of the history of the Faroe Islands, which is a bonus as their family's own is a sufficiently rewarding read, and then the descriptions of the landscape and weather they endure provide an extra dimension.
Translated from the Danish, particular mention must go to Caroline Waight for her work in providing a first class English edition. There are some lovely phrases, and sentences which stop you as you read just to savour; for these to transpose into a second language speaks many words. This has to be a worthy contender for next year's International Booker.
In conclusion, I decided to stock this book on a whim. I read it because I was tempted to, and am delighted I made both decisions, and I hope you, our customers will be suitably impressed which I am confident you will be.