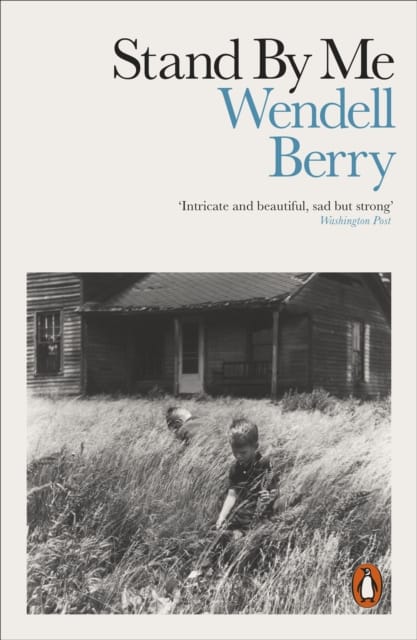 "Stand by Me" by Wendell Berry
This is a book of short stories based in Kentucky, but please do not be put off by that with the idea that you might not like the shorter form of fiction. All 18 of these stories are interconnected featuring many of the same characters, and their families over a century. The first is dated in 1888, the last as recent as 1981. So the totality reads very much like a novel.
These are stories of farming folk, some who leave the area, to serve their Country, or for personal reasons, only to return to the State close to the Kentucky River, a regular feature throughout the book, and just south of the Ohio border.
We share the lives of the Coulters, the Rowanberrys and many others throughout Wendell Berry's brilliant story-telling, a compilation of stories apparently written over a 40 year period. Having put this book aside to read at a future date as the subject, location and format interested me; I picked it up thinking that I might just sample a few tales, only to find that I was engrossed with the district, and the landscape, the mixture of characters so I ended up reading it and savouring its riches.
The history of the century covered is here, subtly timelining our way through the pages. The changes to the countryside with mechanisation, modernisation, and the reduction in rural life experienced herein the UK but also in the States. The reader gets to know the families through the generations, and as a character returns in a later story their reintroduction is a pleasure as the author, a well known environmentalist surrounds us with his homeland countryside.
Enjoy it, I hope you will as much I did.