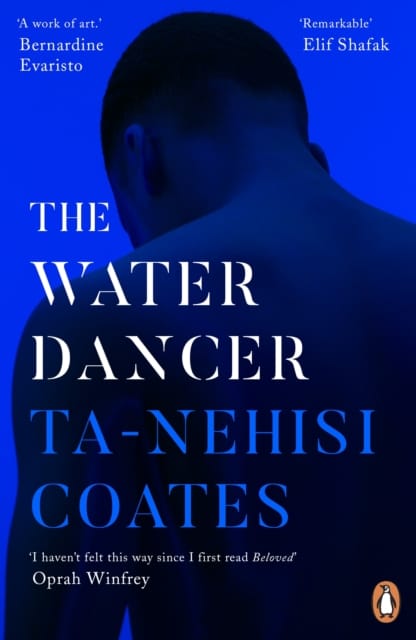 "The Water Dancer" by Ta-Nehisi Coates
This first novel, but by an acclaimed writer of non-fiction, is all about the American underground. The system where the enslaved sought freedom in the North escaping the cruelty and degradation of the slavery of the Deep South, which was so deftly recounted by Colson Whitehead in his award winning "The Underground Railway". Two novels with a similar theme and background but vastly different.
The raw brutality that permeated some of the pages of Whitehead's book is not so blatantly recounted here, though it is ever present, and servitude is never far from the storyline. This is a gentler read in which we are witness to the life of Hiram Walker as he recalls his childhood and a year or two of his early adulthood. He is of mixed origins, his father – his owner, his mother long since sold off to another plantation. He has a half brother Maynard, the much loved white son of his master, to whom he becomes companion, man servant, and minder.
Out of the two sons, Hiram is the the more gifted, but from the outset of this book we know that Maynard is a minor background character. It is Hiram and his inherited strange powers that drive the story, his African ancestry, and those skills of Conduction which have been passed on to him that help him and the underground war against slavery.
Apart from his absent mother, of whom he has no memory, his "family" consists of Thena, the woman who took him in after her husband and children were also sold, and she cared for him on the Lockless estate, a Virginian plantation which has been over farmed, and is in decline. Here he entertains his father's guests by displaying his skills of memory, but mainly serves his brother, but he meets Sophia, a fellow slave who is herself the property of Hiram's white uncle.
Events lead to a failed escape from Lockless, and it is mainly only here that the reader is witness to the savagery of slavery, as events unfold and Hiram gets to know Corinne Quinn, and Hawkins her servant, and becomes involved with the underground which sees him spend some months of freedom in Philadelphia. In this city he finds a welcoming group of fellow workers dedicated to the underground, and this passage of the book introduces a plethora of good new characters all of which add to the depth of the storyline. Eventually he is emboldened to use his powers and returns to Lockless to rescue Thena and Sophia, as he cannot live his new life having let down the people he loves.
So vastly different to "The Underground Railway", but I did find this novel equally enthralling, and whilst it was published in 2020, to much acclaim, it appears to have unfairly sunk out of sight. Look out for it, it is a very good read.