Our Shop
We are one of those increasing rarities – an independent bookshop.
This means we can make our own selection of the books we stock.  We aim to provide you with something a little different and a wider choice.  Books you may not find elsewhere.
alison's is so much bigger on the inside than it looks from the outside. Two floors and seven rooms big!  A place of safe browsing, happy discoveries, comfy seating, nooks and crannies.  A real tardis.
New Arrivals Hardback Fiction
The place for new and recently published fiction which at the time of adding onto this page will not yet be available in paperback.
Read More
New Arrivals Paperback Fiction
This is only a selection of titles that we have recently added onto our shelves.  All books featured here have become recently available in paperback format.
Read More
New Arrivals Non-Fiction
A selection of the many new, non-fiction publications that arrive in the shop are featured here and cover a whole variety of subjects.  A great deal more to find when...
Read More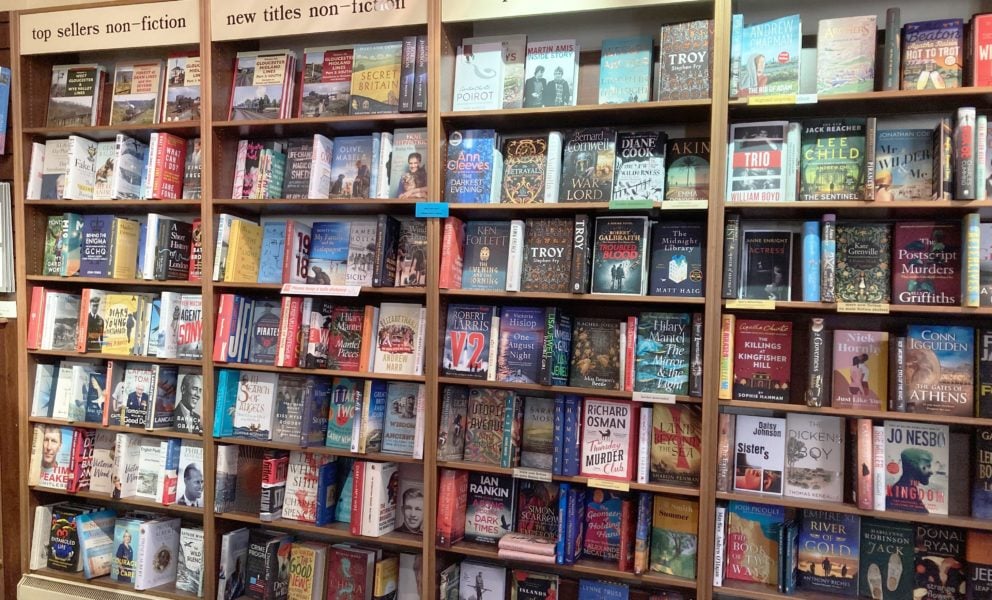 Recent Additions
Books featured here arrived in the shop during lockdown.  From April 2021 New Arrivals have been split into the three new sections of Hardback Fiction, Paperback Fiction and Non-Fiction titles.
Read More
New Arrivals – Young Adults
New, exciting reading coming in all the time. We'll feature many of the titles here to give you a good idea of what we stock. Updates happen regularly so keep...
Read More
New Arrivals for Children
Some really wonderful books have been arriving in the shop - and they keep on arriving! Here are a few that have come in. We add more each week -...
Read More
Children's
World Book Day vouchers now extended to the end of May!  If you have a digital voucher, please bring a print-out with you. All 2021 titles are in stock plus...
Read More
Jigsaws
The Jigsaws are here!  The new 2000 piece is back, plus another 2000 piece design and many new, exciting and challenging designs in 500 and 1000 pieces. Usbourne jigsaw and...
Read More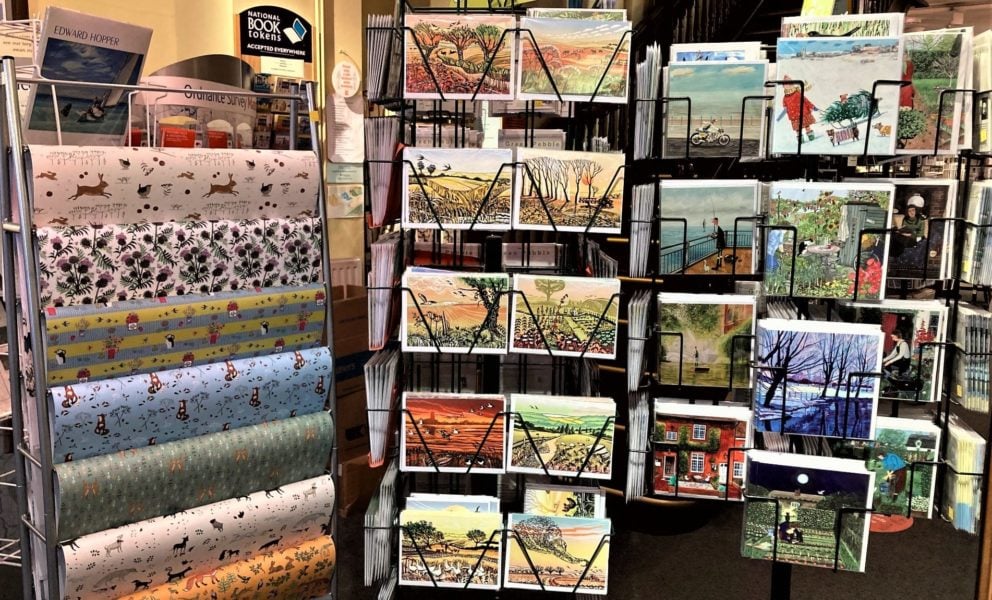 Cards and Paper
New Dry Red Press cards have arrived and new Archivist cards are here too! A few images below as a small sample. Lots of other recent arrivals - Pattern Book,...
Read More
Gift Stationery
2022 RHS diaries have arrived! Beautifully designed notelets, thank you cards, artist's journals, guest books and bookmarks. These are just a few examples for you to see. Many more in...
Read More
Sheet Music & Manuscript Paper
New ABRSM Piano Exam Pieces 2021 & 2022 and new Music Theory Papers in stock now! We have a wide range of sheet music that covers most instruments and abilities. ...
Read More
Around The Shop
You will find new release hardbacks covering most genres, bays of fiction, a large children's area with books for babies up to young adult. OS maps, walk books, local interest...
Read More